Book Title Generator is a powerful tool that helps you generate creative and exquisite book titles. Whether you are an author, a student working on a project, or simply looking for motivation, our generator can provide you with a wide range of unique book title ideas.
Effortless Title Generation
With Book Title Generator, you no longer struggle to create the perfect title for your literary masterpiece. Enter keywords or themes related to your book, and our generator will list exhilarating and attention-grabbing titles.
Tailored to Your Genre and Style
Our algorithm considers various factors such as genre, tone, and style to generate titles that are appropriate and have a touch of creativity. Whether you're writing a thriller, romance, fantasy, or any other genre, our generator can provide titles that captivate your readers at first glance.
Spark Your Imagination
Book Title Generator is designed to save you time and spark your imagination. Feel free to explore the generated titles, mix and match them, or use them as inspiration to create your unique identification. Let Book Title Generator be your companion in writing and publishing your next great book!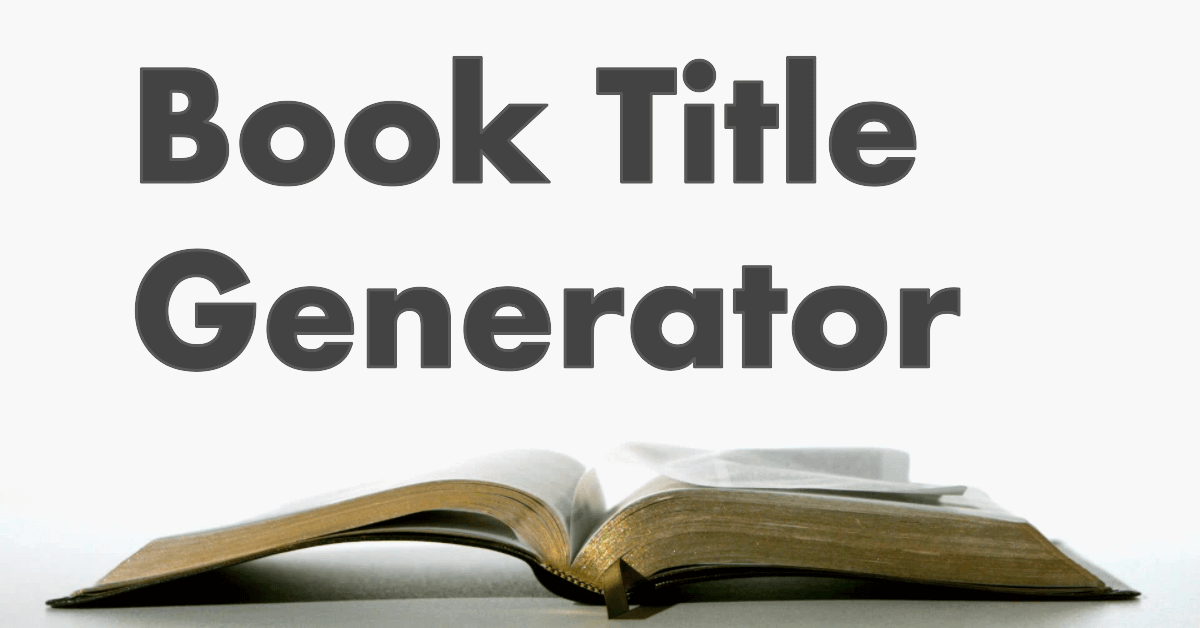 Know more about Book Title on Wikipedia
What can you do with Book Title Generator Tool?
This random book title generator gives the title, book author, and a link, which can show the result of Wikipedia. It can be a helpful resource when brainstorming arguments or when you need a title that stands out and captures the essence of your book.
The Online Book Title Generator tool works well on Windows, MAC, Linux, Chrome, Firefox, Edge, and Safari.