The "Where Am I Right now?" tool is a valuable marker that helps specify your present location based on your IP address or GPS coordinates. It will provide details about your city, region/province, country, and exact details like latitude and longitude.
What is the use of Where Am I Right Now?
Geolocation: It helps identify your location accurately, especially when using a GPS device. These details can be valuable for different objectives, such as navigation, finding nearby areas of interest, or understanding your context about the world close to you.
IP Address Lookup: When GPS is unavailable or not enabled, the tool can rely on your IP address to calculate your location. This is especially useful when working on a desktop computer or a device without a GPS sensor. It can give you a broad idea of your place, although it might not be as accurate as GPS coordinates.
Troubleshooting: The tool can assist in troubleshooting network or connectivity problems. By understanding your location, network administrators or specialized support teams can nicely understand possible issues connected to your network configuration, regional limitations, or content availability.
Personal Information: The tool can be used to determine what information is revealed about your location when accessing specific websites or services. It increases understanding of privacy and permits users to make educated findings about sharing their surrounding data.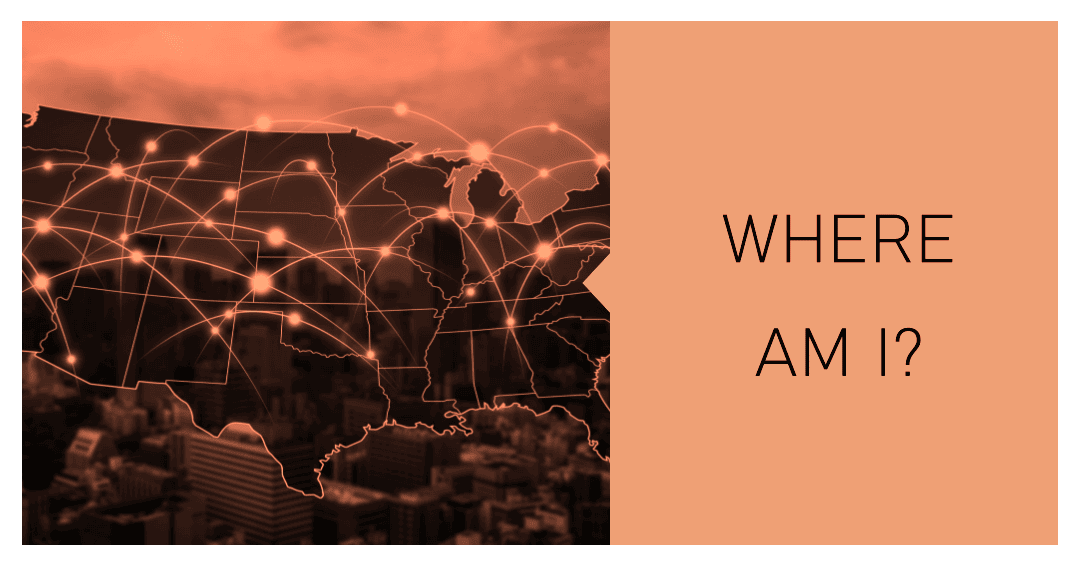 How where m I right now works?
The "Where Am I Right Now" feature on Google Maps uses GPS, Wi-Fi, and cell tower signals to decide your location. GPS is the most accurate location selection method, but tall buildings or other obstacles can block it. Wi-Fi and cell tower signals could be more precise but can still provide a reasonable estimate of your location if GPS is unavailable.
Tips to get the Accurate Location:
Be certain that your GPS is turned on.
Connect to a Wi-Fi network if available.
Stay in open areas away from tall structures or other hindrances.
If you are still having trouble getting a precise location, try restarting your device.
Allow access to a browser to get the location.
Where Am I Right Now works well on Android, IOS, Windows, MAC, Chrome, and Firefox.