The Halloween Costume Generator is a tool that generates ideas or suggestions for Halloween costumes. It is designed to assist individuals looking for inspiration or creativity when deciding what to dress up for Halloween.
What We Offer
Our Halloween Costume Generator provides a vast exhibition of unique and creative costume ideas to make your Halloween unforgettable. Whether you're attending a spooky party, going trick-or-treating or wanting to embrace the Halloween spirit, we've got you covered!
How Random Halloween Costume Generator Works?
Using our generator is simple and fun. Just click the "Generate" button, and we will give you a random Halloween costume idea. If you're unsatisfied with the first suggestion, please click again for more options. You can keep generating until you find the perfect costume that matches your style and preferences.
Costume Categories
Our costume generator covers various categories, including classic monsters, mythical creatures, famous movie personalities, spooky professions, and more. Whether you want to be a frightening zombie, an elegant vampire, or a whimsical fairy, we have options for everyone.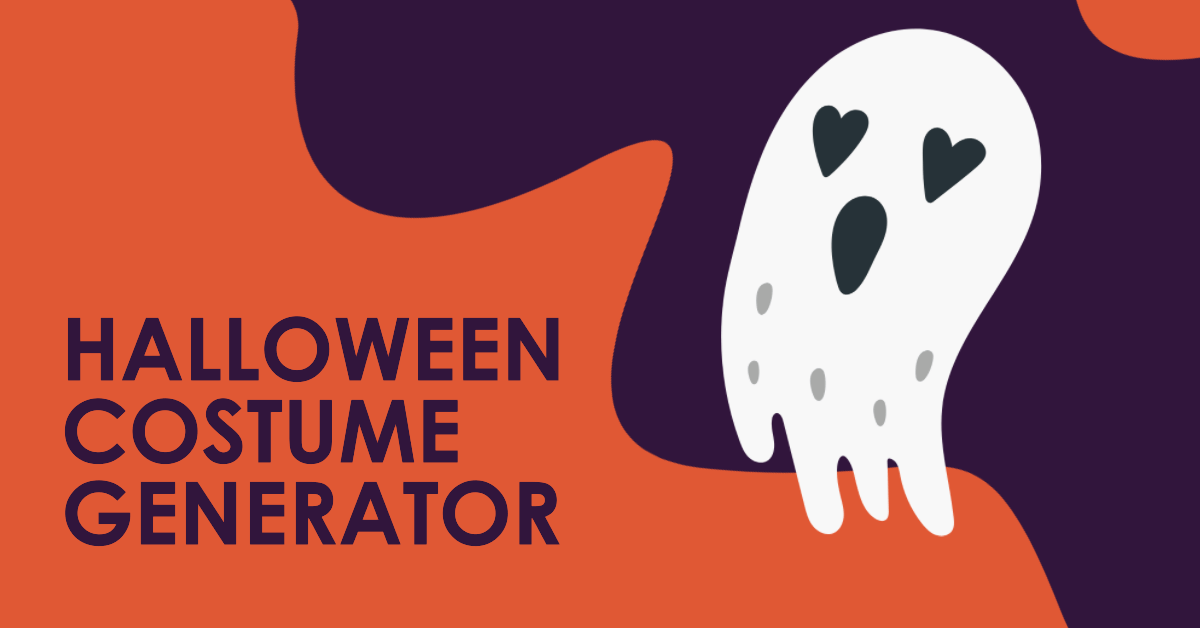 Have Fun and Be Creative!
Halloween is all about embracing your imagination and having fun. With our Halloween Costume Generator, you can explore unlimited opportunities and get inspired to create a unique and unforgettable costume. Let your imagination run stormy, mix and match concepts, and make this Halloween a memorable experience.
Know more about Halloween Costume on Wikipedia