Random Address in New York Generator is a powerful tool designed to provide you with random addresses located in the diverse and vibrant city of New York. Whether you are a developer testing your application's address input functionality or someone needing placeholder addresses for creative projects, our generator has you covered.
We have vast database of addresses spanning various neighborhoods in New York. Each address generated is entirely fictional and does not correspond to any real-world locations. It's the perfect solution when you need realistic-looking addresses without using actual personal information.
How Random New York Address Generator Work?
Generating random addresses in New York is a seamless process with our intuitive tool. Specify the number of places you require, and with a single click, the generator will provide you with unique and realistic addresses from different parts of New York City.
Also check out: Random US Street Address
Whether you're building applications that require address fields, conducting data analysis, or working on creative projects, our generator saves you valuable time and effort by instantly providing a diverse set of addresses for your needs.
Know more about New York :
Usage and Guidelines
You can use the Random Address in New York Generator for various purposes. However, please remember that the generated addresses are entirely fictional and should not be used for real-world applications or official purposes.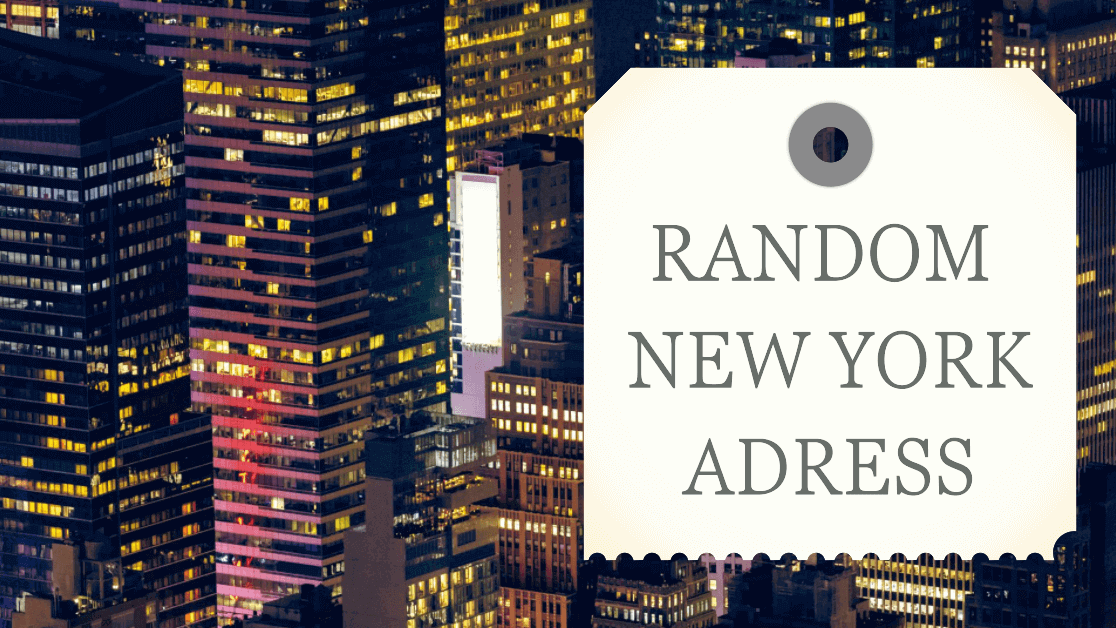 What is New York Famous for?
New York City : One of the considerable iconic cities in the world, New York City is well-known for its skyscrapers, bustling streets, cultural variousness, and a wide range of attractions, including Times Square, Central Park, the Statue of Liberty, Broadway
Financial Center : In Lower Manhattan, Wall Street is the heart of the American financial industry. It's abode to the New York Stock Exchange and major financial institutions, making New York City a international financial hub.
Fashion : New York is a influential fashion capital, hosting renowned fashion weeks and abode to some of the earth's top designers and fashion houses. Fifth Avenue is particularly famous for its luxury shopping.
Also check out:
Random US Street Address