Random Sports Generator generates random sports-related activities, events, or challenges. Welcome to Random Sports Generator, your go-to source for discovering unique and exciting sports activities!
This tool provides a fun and creative way to explore new sports and physical activities. Whether you're a kid looking for a fun game to play with friends, a person pursuing a new fitness challenge, or someone simply interested in discovering unfamiliar sports, our generator has something for everyone.
Click the "Generate" button, and we'll provide a randomly generated sports name. Our generator covers many options, from traditional sports to offbeat and unconventional games. You might discover your new favorite activity!
Usage
Random Sports Generator is incredibly versatile:
For Kids: Kids can use our generator to find exciting new games to play with friends and family. It's a great way to keep active and have fun outdoors.
For Adults: Adults can use it to add variety to their fitness routines. Break away from the monotony of traditional workouts and explore unique physical activities.
For Everyone: Whether you're an athlete looking for a new challenge or simply curious about different sports worldwide, our generator offers something enjoyable
So, what are you waiting for? Give Random Sports Generator a try, and let the excitement of discovering new sports enrich your life!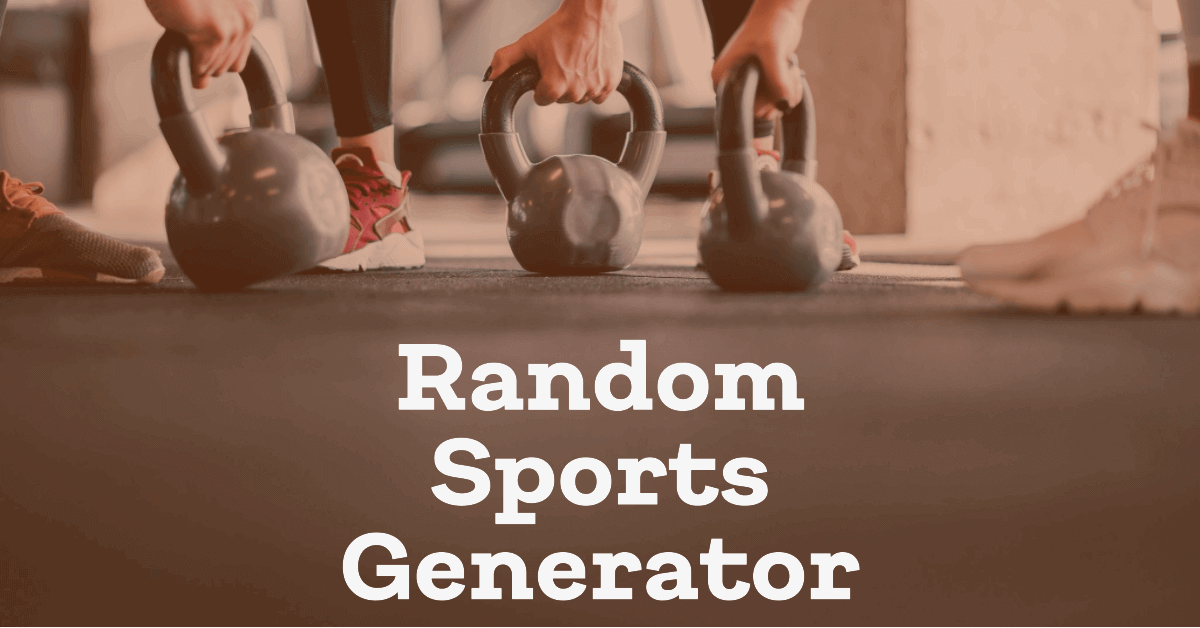 Know more about Sports on Wikipedia