Random Texas Address Generator is a suitable tool designed to generate fictional Texas addresses randomly. It serves various objectives, from testing applications to protecting privacy when namelessness is required.
Usefulness
This address generator offers several valuable advantages:
Application Testing: Developers and QA teams can use it to simulate software application addresses to provide functionality.
Data Privacy: Users can use fake addresses to protect their personal information when filling out forms or surveys.
Training and Education: It's a helpful resource for teaching and practicing address entry and validation without using real data.
Applications in Various Fields
The Random Texas Address Generator finds applications in diverse fields, including:
Software Development:Developers can test applications requiring address input without compromising user data.
Market Research:Researchers can use it for data collection, especially when conducting surveys or inspections
Privacy Protection:Individuals can use it in online forms, covering their identity while still yielding with address requirements.
For Everyone
Random Texas Address Generator is an adaptable tool appropriate for professionals, students, and anyone who requires fictional Texas addresses for legitimate and ethical purposes. It ensures that users can confidently utilize fake addresses when needed, providing an extra layer of privacy and security.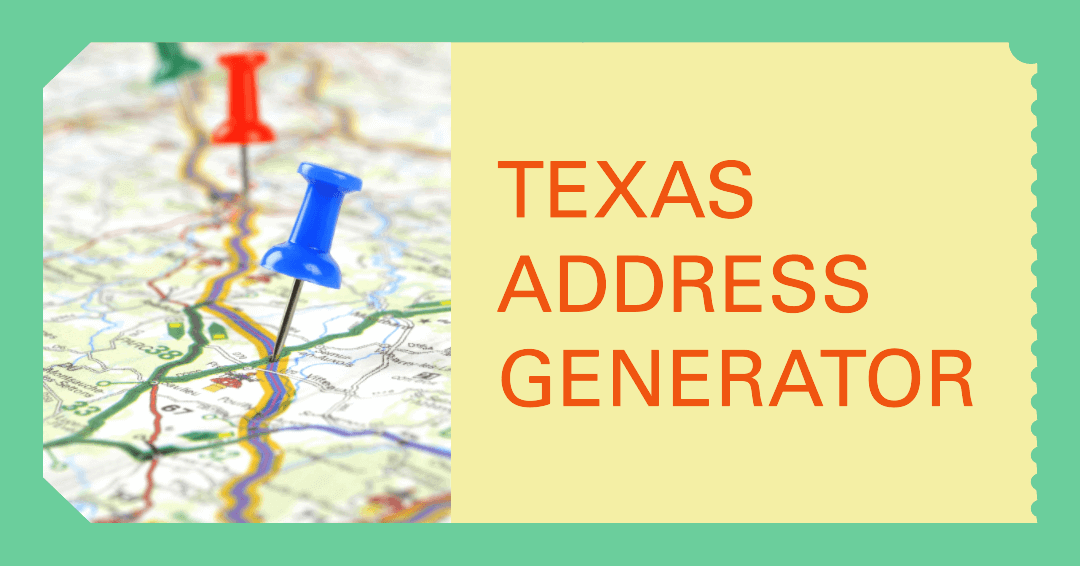 Know more about Texas on Wikipedia