Disney Character Generator, a magical tool that brings the enchantment of the Disney universe to life! This generator typically provides options for rendering the character's appearance, such as selecting additional facial features, hairstyles, apparel, and accessories. Some may also offer opportunities to choose the character's character traits, abilities, or even their role in a story. this tool is often used by fans, artists, or those seeking motivation for creating fan art, original stories, or even for fun and creative purposes.
What is Disney Character Generator?
The Disney Character Generator is an innovative web application designed to unleash your creativity and create unique characters inspired by the beloved Disney universe.
How does Disney Characters Generator work?
Using advanced algorithms and a vast database of Disney-inspired elements, the Disney Character Generator generates captivating and personalized characters with just a few clicks.
Get Inspired
Whether you're a Disney fan, an artist, a writer, or simply looking for creative fun, the Disney Character Generator provides endless inspiration to ignite your imagination.
Create Your Own Disney Character
With the Disney Character Generator, you can bring your imagination to life by customizing various aspects of your character, including appearance, personality traits, and even magical abilities.
Share and Enjoy
Once you've created your unique Disney character, you can share it with your friends, family, or fellow Disney enthusiasts and bask in the joy of creating something truly magical together.
Let the Magic Begin
Embark on a journey of creativity and wonder with the Disney Character Generator. Start creating your Disney-inspired characters, and let the magic unfold!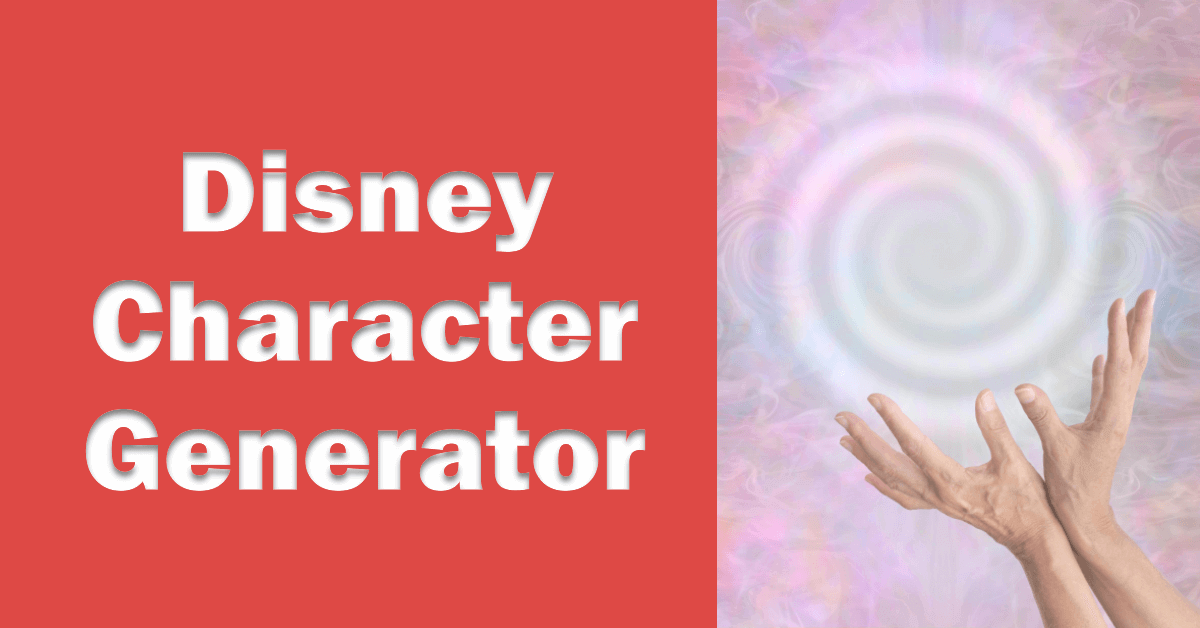 Know more about Disney Characters on Wikipedia
It's worth noting that any character generated using such tools is not an official Disney character unless explicitly authorized by The Walt Disney Company.