A God Name Generator is a tool that generates random original or fictional names inspired by gods, deities, or mythological figures. These generators are often used in creative contexts, such as writing, gaming, or world-building. Welcome to the God Name Generator, a tool designed to generate unique and intriguing names for fictional gods and deities. Whether you are an author, game developer, or simply seeking inspiration for your creative projects, this generator can help you create captivating names for your divine characters.
How God Name Generator Work?
The God Name Generator utilizes a vast database of mythologies, pantheons, and divine beings from various cultures worldwide. By combining elements such as deity roles, attributes, and cultural influences, the generator creates distinctive and meaningful names for your fictional gods.
Using the Generator
Using the God Name Generator is easy. Click the "Generate" button, and this tool will instantly provide you with a unique god name. You can customize the generated names by selecting specific pantheons, mythologies, or deity types. Feel free to explore and experiment until you find the perfect name that aligns with your creative vision.
Disclaimer
The names generated by the God Name Generator are fictional and not associated with real-world religions or belief systems. They are for creative purposes only and should be used responsibly and respectfully.
Get Started
Are you ready to discover unique names for your divine characters? Start using the God Name Generator today and unlock a world of mythological inspiration!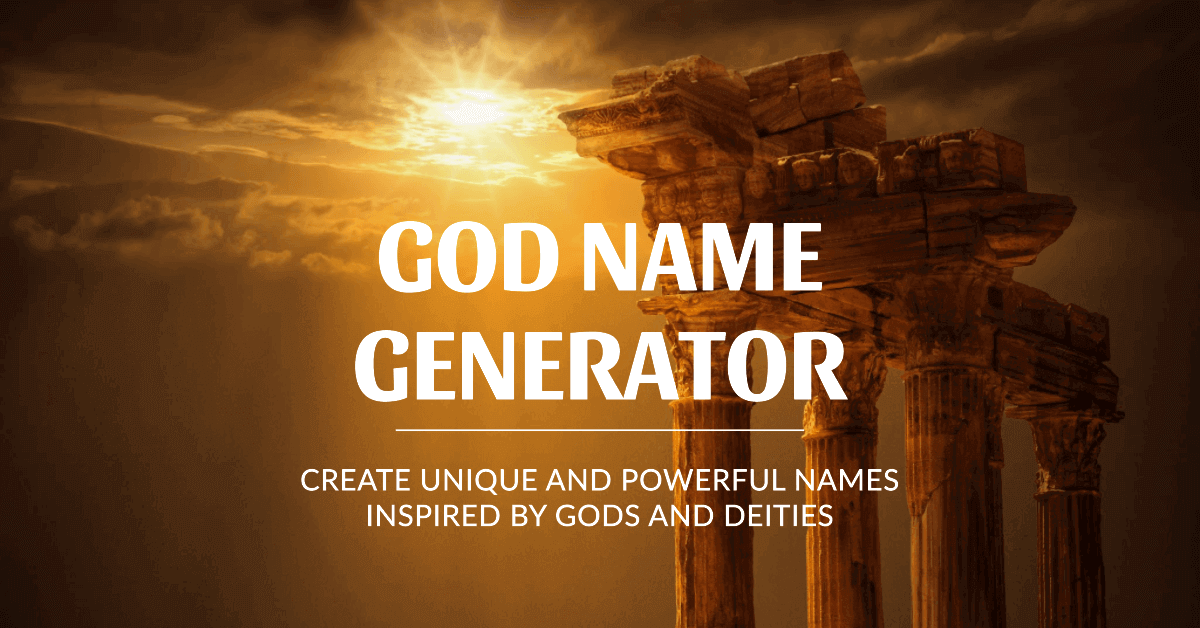 Know more about God Names on Wikipedia