Random Disney Movie Generator randomly selects and presents a Disney movie title, often from a list of Disney's extensive collection of animated and live-action films. At the Random Disney Movie Generator, we're passionate about bringing the magic of Disney to you in a fun and exciting way. We aim to help you rediscover classic Disney movies and introduce you to some you've never seen.
How does Disney Movie Generator Work?
Our tool is designed to make it easy for you to explore the vast world of Disney animation. You can generate a random Disney movie suggestion with just a button. Whether you're in the mood for a timeless classic like "The Lion King" or want to discover a hidden gem like "The Great Mouse Detective," we've got you covered.
Usage
The Random Disney Movie Generator has various exciting use cases:
Enhance Story Writing: Are you a writer looking for inspiration? Let the Disney movie generator suggest a Disney movie to spark your creativity and add a magical touch to your stories.
Having Fun: Use our tool for a random dose of Disney joy. It's a great way to inject spontaneity into your day and relive your favorite Disney moments.
Movie Nights: Planning a movie night with friends or family? Let the generator pick a Disney classic, assuring everyone has a fabulous time.
Advantages of Disney Movie Generator
Movie to Watch
Idea Generation
Efficiency
Diverse Inspiration
Data-Driven Insights
Collaboration Aid
Risk Mitigation
Franchise Expansion
Innovation
Notable Disney Movies
Here are some famous Disney movies that you might discover with the Random Disney Movie Generator:
The Lion King
Beauty and the Beast
Aladdin
Frozen
Mulan
The Little Mermaid
Pirates of the Caribbean
Zootopia
Toy Story
Cinderella
These are just a few of the many beloved Disney movies waiting for you to discover or revisit.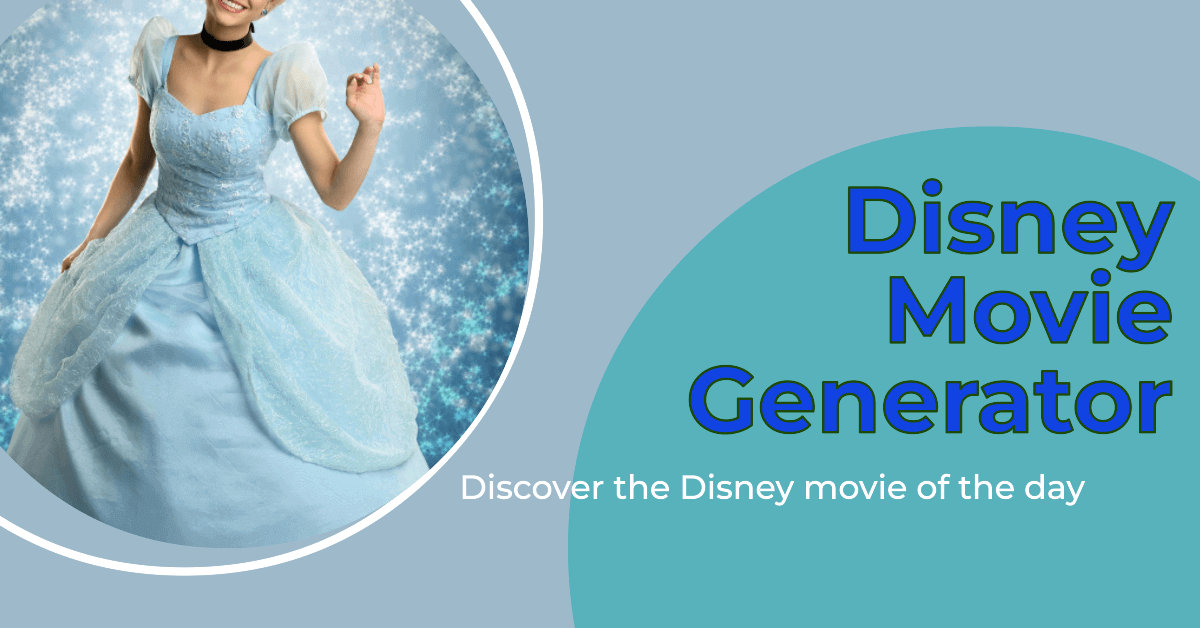 Know more about Disney Movies Characters on Wikipedia