Random Noun Generator is a handy tool designed to unleash a diverse and surprising assortment of nouns at your fingertips. Whether you are a writer aspiring inspiration, a linguist exploring language patterns, or just peeking to have some fun with words, our generator has you covered.
How does Noun Generator Work?
The Random Noun Generator operates with a straightforward yet powerful algorithm. When you visit our website and select the number of nouns you'd like to generate, our strategy instantly accesses our vast noun database. It then unsystematically selects the requested number of nouns, ensuring that each output is unique.
What is Noun?
A noun is a word that serves as the name of a person, place, thing, idea, or concept. It is one of the essential parts of speech in English and many other languages. Nouns play a critical role in sentence structure and serve as the topic or entity of a sentence.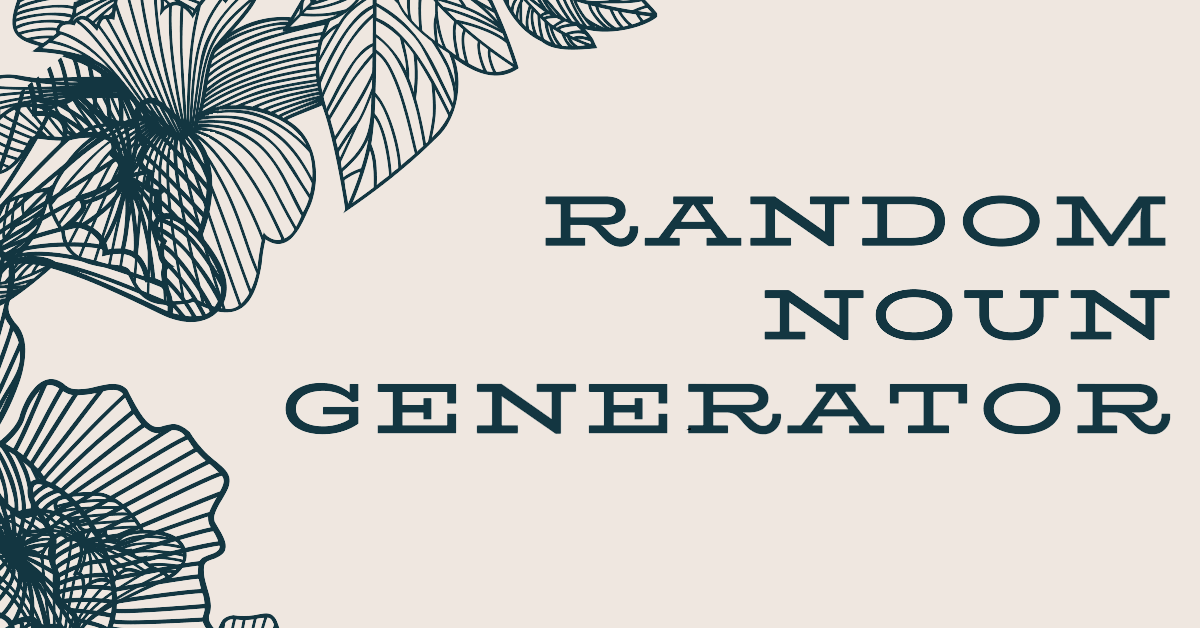 Know more about Noun on Wikipedia
Usage and Guidelines
Feel free to use the Random Noun Generator for various purposes. Whether you need nouns for innovative writing, scholarly projects, linguistic research, or fun, we motivate you to make the most out of this tool.