Warrior Cat Name Generator is an online tool that can be used to generate new names for your warrior cats. Do you want to play a game of Warriors Universe but need to get an idea about cat names? Nothing to worry about!
It helps generate the warrior cat name ideas you can imagine and be creative with cat names.
The warrior cat names are made up of a prefix and suffix. This tool provides several different names and gives you many choices for selecting the word that fits your requirements.
What is Warriors Cat Games?
Warriors (also known as Warrior Cats) is a series of novels based on the adventures and drama of multiple feral cat clans. The series is primarily set in fictional forests.
HarperCollins published the game. The series was written by authors Kate Cary and Cherith Baldry, as well as others, under the collective pseudonym Erin Hunter. The concept and plot of the pilot series were developed by series editor Victoria Holmes.
Warrior Cats are cats born into one of the Clans in the forest. They must fight battles against other Clans and work together to protect their territory from intruders.
Let's learn more about the Warriors Novel on Wikipedia
What can you do with Warrior Cat Names Generator Tool?
It helps to generate good names for Warrior Cat with descriptions, and by using them, you can easily select a name for your cats and clans in the game of Warriors Universe.
It provides names for cats, clans, browns, and other names, which you can use in similar games.
This tool can be used for fun, to play Warriors Universe games and know about different cat and clan names, or to work as a Warrior Cat name spam generator.
Online Warrior Cat Name Generator tool works well on Windows, MAC, Linux, Chrome, Firefox, Edge, and Safari.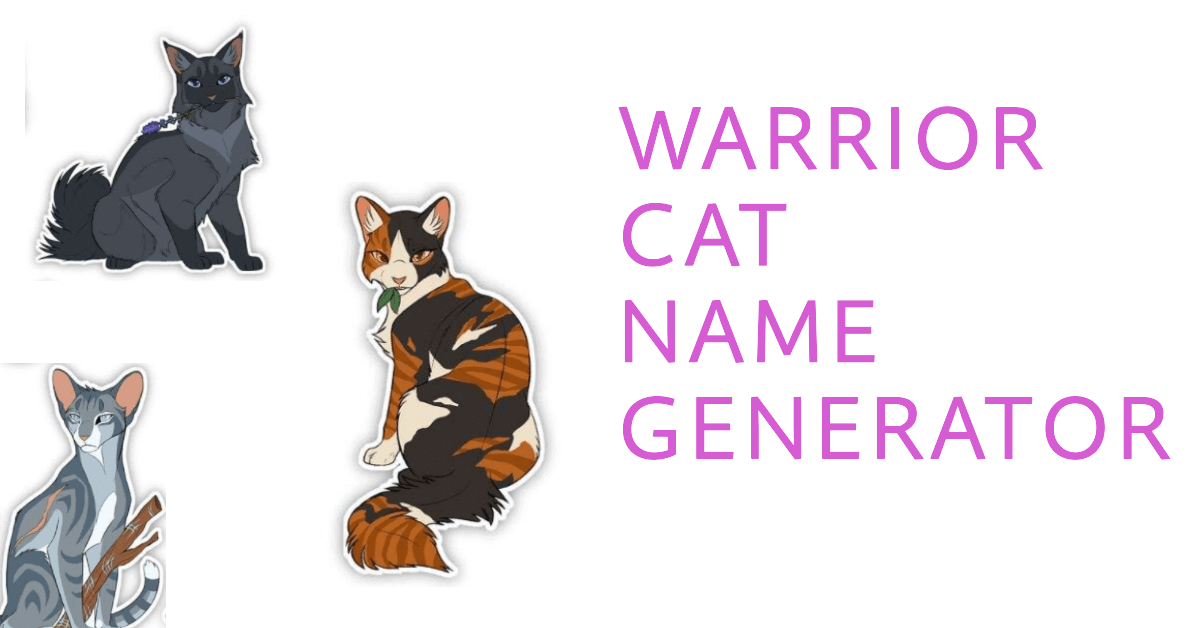 Try our : Cat Name Generator