The Goth Name Generator is perfect for all your goth naming needs! Whether you're a writer, a gamer, or just examining for unique originality, our generator will provide you with dark and mysterious names that capture the essence of the goth subculture.
With the Goth Name Generator, you can easily create gothic names for characters, usernames, pen names, and more. Enter your desired parameters, such as name length or specific themes, and let the generator work magic.
Goth is a subculture conceived in the 1970s within the punk music scene. Its unique fashion, music preferences, and overall dark and alternative aesthetic characterize it.
It's important to note that the Goth subculture is diverse and multi-faceted, and people may embrace different parts of it to varying degrees. Some may focus more on music and fashion, while others might connect deeply to philosophy and aesthetics.
Inspired by Gothic Aesthetics
Our generator draws inspiration from gothic aesthetics, literature, and subculture, ensuring the names generated have a hauntingly beautiful appeal. From elegant vampire names to witchy monikers, you'll find various choices to suit your preferences.
Perfect for Stories, Games, and Online Presence
Whether crafting a goth-inspired story, designing a gothic-themed game, or simply wanting a dark and enigmatic name for your online presence, the Goth Name Generator has you covered. Embrace your inner darkness and let our generator spark your creativity.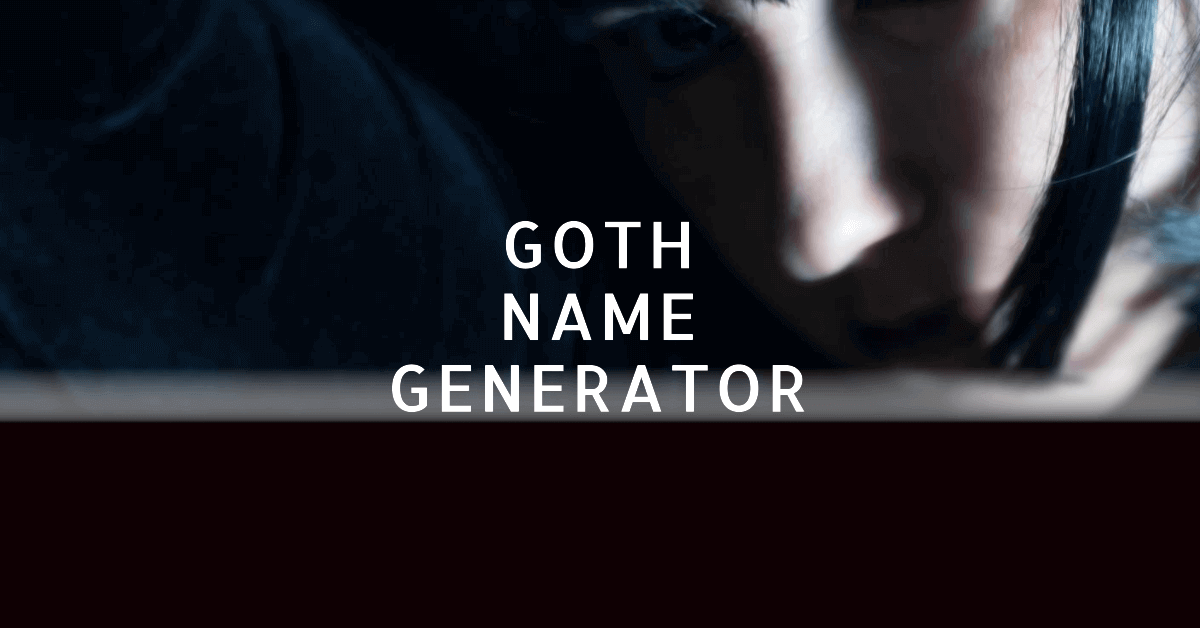 Unleash the Power of the Goth Name Generator
So go ahead and give it a try! Unleash the power of the Goth Name Generator and discover the perfect name that resonates with your gothic soul.
Know more about Gothic Name on Wikipedia