Random Location Generator is a tool that generates random geographical locations on Earth. It is designed to provide users with unexpected coordinates or place names. These can be used for various purposes, such as investigation, adventure, planning trips, or creative writing prompts.
Discover New Places
The Random Location Generator lets you discover random countries, names, latitudes, and longitudes. It's a simple tool that allows you to explore different places without extensive research or planning.
Endless Possibilities
Each time you use our generator, you will be presented with a unique combination of country, name, latitude, and longitude. The generated results are entirely random, ensuring many locations every time you visit.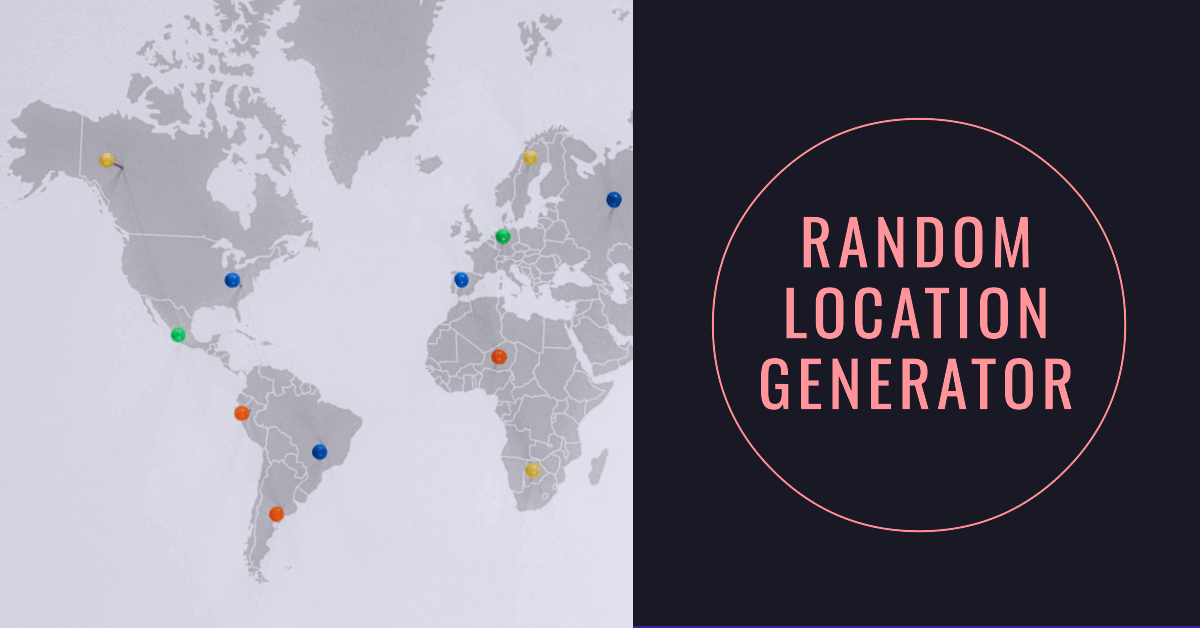 Informational and Entertaining
We strive to provide accurate and up-to-date information about countries and their geographic coordinates. However, please note that the data presented by the Random Location Generator is for informational and entertainment purposes only.
Start Exploring Today
So go ahead, and start exploring the world with our Random Location Generator. Get ready to venture on a virtual voyage to places you may have never heard of!
Know more about Location on Wikipedia