Random Town Generator is a tool that generates random geographical towns. Welcome to the Random Town Generator! Here, you can form unique and various fictional town names for your stories, games, or any innovative project requiring a town setting.
What is the Random Town Generator?
The Random Town Generator is an excellent tool that generates random town names with just a button click. It considers various parameters and algorithms to ensure that each generated town name feels distinct and suitable for your needs.
How does Town Generator work?
Our generator utilizes a vast database of town-related information, including naming patterns, historical influences, and cultural experiences. When you click the "Generate" button, the system combines these elements to create a unique town name.
This Town Name Generator can be a valuable resource for writers, game masters, and creative enthusiasts who need quick and imaginative town ideas or are pursuing motivation for their storytelling efforts.
Features:
Generate random town names
Create diverse naming options
Reflect different cultures and themes
Suitable for various genres and settings
Inspire creativity and imagination
Usage:
The Random Town Generator is free for personal and commercial use. You can use the generated town names in your projects, modify them as needed, and share them with others. We only ask that you credit our tool if you find it helpful.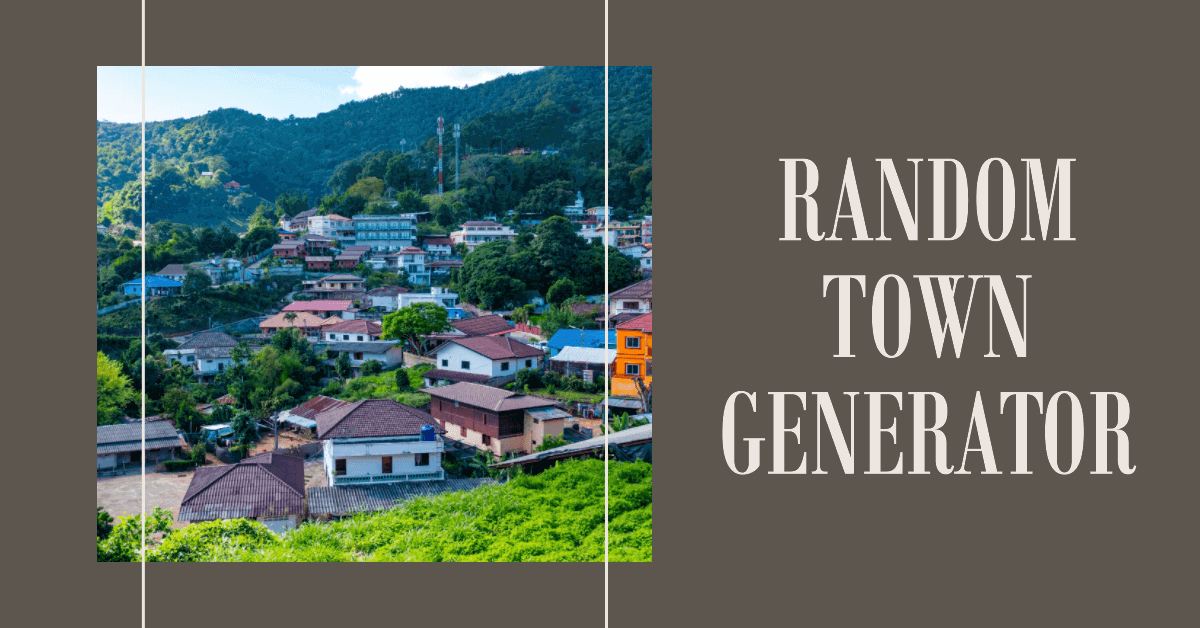 Get started!
Ready to discover unique town names for your next creative endeavor? Click the "Generate" button to start exploring!
Know more about Town on Wikipedia